Today was the day.
We sat down, went over the PowerPoint, then began the experimenting.

For some context, the club voted on creating a shaving cream marbling project last meeting for the senior citizens. Today we experimented with the project and figured out the best way to do it. This meeting was exciting, since working on the projects is the core of the club.

Although it seemed like a free for all of shaving cream and paint, we actually accomplished a lot. We figured out ways to improve the project, and began working on the presentation for the nursing home. If you would like to work on the presentation, contact Farbin or Julia and we will share the Google Slide with you.

Another big thing: the plans for Saturday. We are visiting Victoria Gardens to do our project then, so we explained the plans. If you would like to volunteer for that, you must fill out the form on the home page as well as the Victoria Gardens Volunteer form. The VG forms will be posted on the homepage soon, but the totally rad LandA founders will have them too.

So, the things that you need when you come on Saturday:
-Victoria Gardens volunteer form filled out
-Event registration form filled out
-Dues (if you haven't paid them)
-Supply donations (optional)

If you have any questions, please feel free to contact us!! We will also be sending frequent updates on Remind (you can find the code on the Contact page)

​Here's the PowerPoint from today's meeting:
Powered by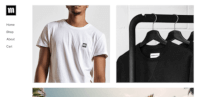 Create your own unique website with customizable templates.